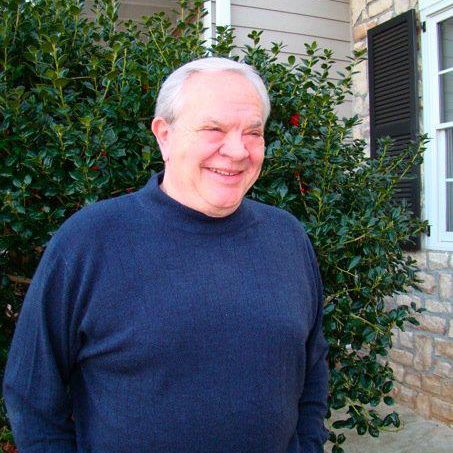 Dick Peterson
My first visit to Dr. Connie was about a year ago. I had a lot of back pain, was 40 lbs overweight and did not feel good on a day to day basis. Through the dry needling process my back improved significantly after 4 or 5 visits.
I still didn't feel well health wise as I have high blood pressure, Type II diabetes and was still carrying a lot of excessive weight. But, I felt that I could get all of this under control by getting out and exercising. This was my way of handling these types of issues all my life, but at now a much older age, it seemed nothing I did helped. I did not want a detox program as I was a very picky eater, did not like vegetables and thus felt I wouldn't be able to stick to such a program, so I avoided it for about a year.
My BP medicines needs continued to be adjusted up, I was on all the diabetes medicines they could give me and the next step was to take daily insulin shots, my weight was at an all-time high and I still felt terrible every day so, I made an appointment to see if she could tailor a program that I could possibly get through. It was at this point I saw that Dr. Connie really did have the patient's best interest at the core of her practice. She sat down and wrote out something I felt I could at least try.
I went through the 28 day detox and after about a week I literally began to feel better. Some of the days were very difficult because of the need to break old habits. But Dr. Connie stayed in touch, answered my questions, called to check on how I was feeling and she would immediately talk me through either a change I needed to make or, the encouragement I needed to keep going.
When I finished the 28 days, I had lost about 20 lbs, been back to my heart doctor and was able to reduce my blood pressure medicines because my BP was consistently low. I was able to get rid of two of my diabetes medicines.
It has been 3 weeks now and I am still holding at the same weight, still feeling good overall, still off the medicines I was able to reduce, and now looking for a different plan where I can lose still another 20 lbs to get where I desire to be. I need to begin an exercise program and a different form of eating program, and once again Dr. Connie is offering to tailor such a program to help me in my personal situation.
It has been hard, and it does cost money. But I was at a point where I didn't know what else to do. They say most change in life comes when you hurt bad enough to finally make a change. I was at that point. What I had done for 40 years did not work anymore. It was hard for me to get over the decision line and ask and pay for help. Maybe stubbornness, maybe male ego or, simply uncertainty about trusting someone else to handle what you have always been able to take care of yourself. I really thought I could handle my weight and health issues.
But if I had to do it all over again, I simply would have done it earlier. It is the best decision I have made. Dr. Connie has been such a blessing to me that I believe God placed her in my life at just the right time. She and Leslie are a caring and very educated team. They truly care about their patients and I know they do care about me.
Connie Jeon, DPT, MPH Founder
With high prednisone dosage due to Lupus flare, I was personally battling weight gain, fatigue, severe joint and muscle pain that was debilitating. I knew I needed to nourish my body to combat all the "toxins" that was injected into me (chemotherapy for Lupus control) and the corticosteroids that was essentially weakening my body.
I started on my own alkaline regimen and was able to bounce back to a thriving state of health, balance, and vitality that still shocks my doctors. If I can do this, you all can!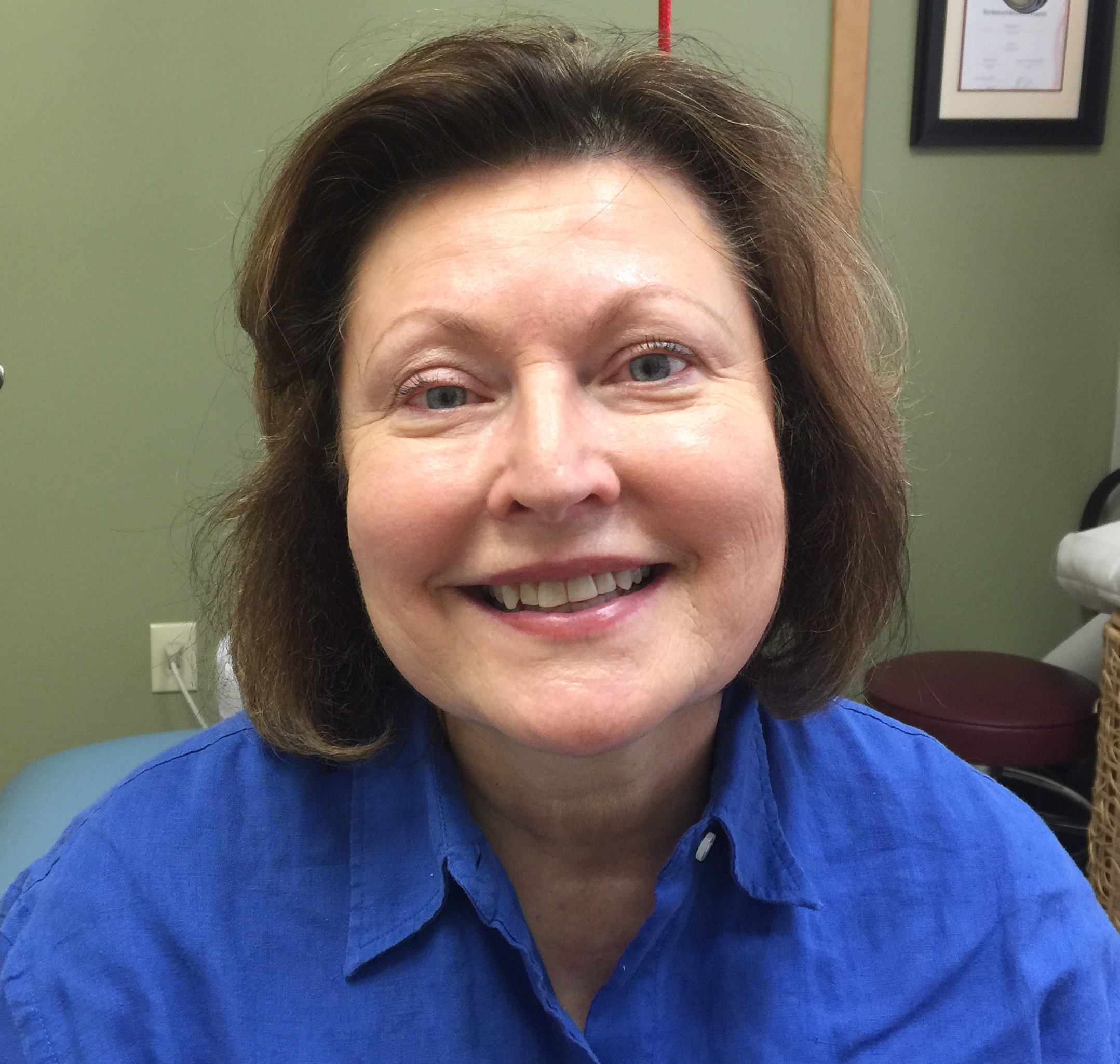 Joella B.
Dr. Connie has helped me from having neck surgery for my herniated disc since 2009. Since then, I've had multiple personal and medical issues and she's helped me through all of them with much compassion and empathy.
​Her depth of knowledge in holistic management provides me peace of mind as I enter into my retirement. More importantly, I trust her judgement in what is best for me specifically as she understands that I want to travel and live a thriving life well into my retirement.
Dr. Connie is a well rounded healthcare provider that provides more than a pill for your ill, rather, she provides a holistic lifestyle prescription that will keep you out of the hospital!. I highly recommend Dr. Connie for those of you who are looking for a simple lifestyle solution that will keep you healthy and free from disease. You'll be pleased with the level of understanding and care you will receive from Dr. Connie.​
Jeanie S. Patient-Fan
​
Dr. Connie Jeon and her Alkaline Program are outstanding. I look forward to each appointment. I was confused about weight loss plans and detox before seeing her and taking quite a variety of pills prescribed by various health practitioners. She took the time to evaluate and overhaul my overwhelming array of supplements and eliminated many. With her program I am steadily losing weight and learning techniques on how to be at optimal health. I believe she sincerely wants me to learn how to keep myself healthy in body, mind and spirit for the rest of my life. I lost 20 lbs and counting and most importantly, now I know how to keep it off. I have more energy and feel fabulous and better than I did 10 years ago!
I've been to several Functional Medicine Practitioners and I trust Dr. Connie to navigate the confusing information that I've gathered over the years. I trust her expertise, judgement, and integrity when it comes to my health. ​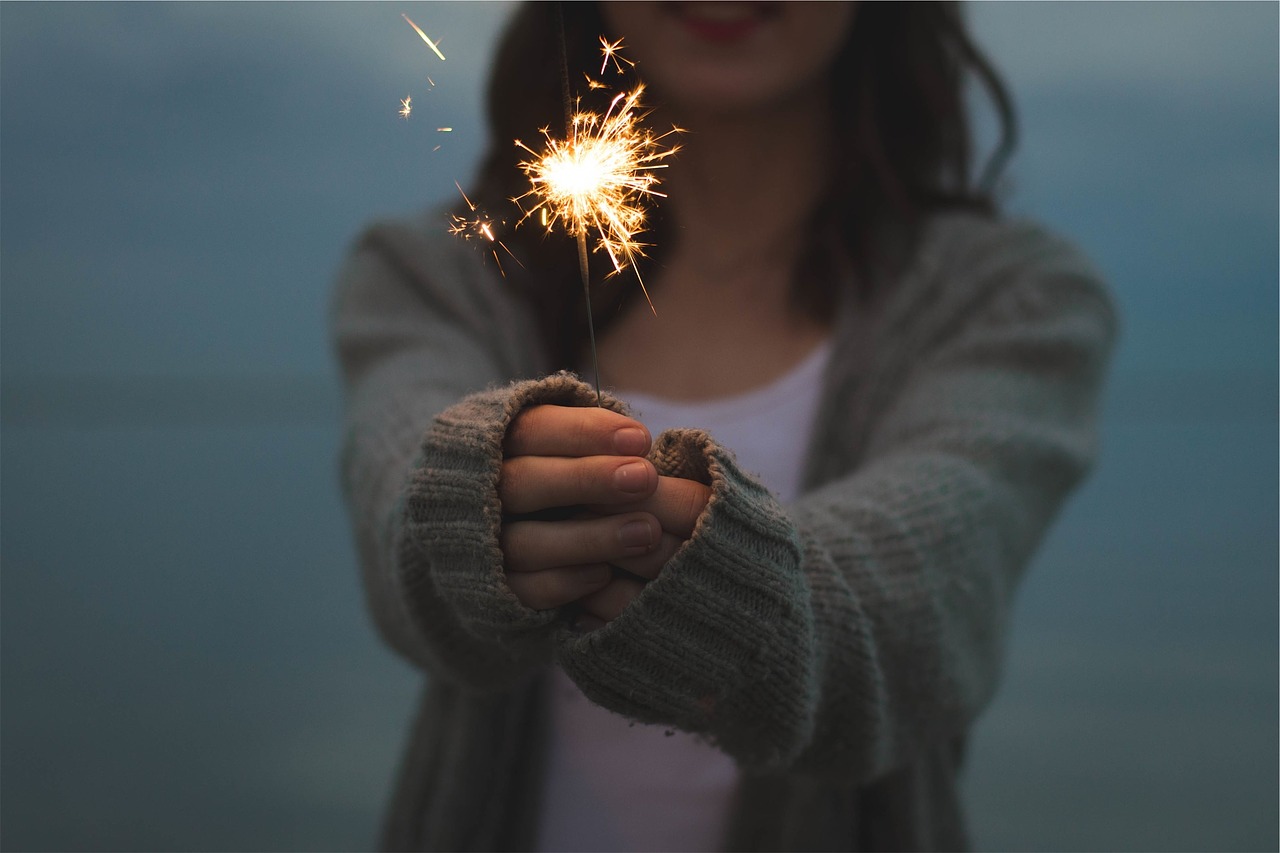 Fran Sola
​
Dear Dr. Connie,
I want to thank you sooo much for suggesting that I get on your Detox Program!!! I have lost 14 pounds and have managed to keep it off. My worst problem was the 3pm STRESS EATING.
I have a stressful job and at 3pm craved Sugar, Chocolate, Cookies, whatever I can get my hands on at the office. The 21 day program broke that bad habit and now I eat fruits and am mindful of what I am putting in my mouth!
My friends are all very surprised that now I say "NO THANK YOU when offerered sweets. I have more energy and just feel better overall.
I could not have made it without the daily support of you and your team! Those emails kept me motivated and on track. Also, my ability to call when I need the encouragement helped me a lot as well. I consistently reviewed the paperwork provided to me to keep it in view. Your program taught me how to be in control for a healthier ME.
Thanks Again!
Fran
Carin J.
I began visiting Dr. Connie about 3 months ago. I have had abdominal pain on the right and left side for about 7 months now. Many visits to various doctors and many tests (bloodwork, CT scans, ultrasounds, X-rays, colonoscopy, endoscopy, and stomach scrapes, etc.) later I was deemed perfectly healthy. Other than often debilitating abdominal pain. As a busy mother of 3 young children, this pain definitely impacted my ability to care for them as well as my marriage and career.
From my first visit Dr. Connie requested blood work and tested me for overall inflammation in my body. Based on the results she suggested the 28-day detox as well as probiotics and other supplements. Concurrent to the detox, I began visiting Dr. Connie for physical therapy where she performed cranio-sacral release, electro acupuncture, and dry needling. Dr. Connie also began a program of Pilates and yoga to build up my weakened core muscles. I found that the detox was not nearly as difficult as I had thought it would be and have definitely learned some healthy new eating habits that I have continued in the weeks after the detox has ended. From about day 12 of the detox, I have felt a significant improvement in my pain level and overall quality of life. At the end of the detox I happened to visit my primary care physician for a cholesterol recheck and was thrilled to discover that my non-HDL cholesterol dropped from 194 to 118. My doctor told me to definitely continue what I was doing! During my visit to my PCP, based on Connie's recommendation, I also had my Vitamin D checked. It was low. Several weeks into Vitamin D supplements, I feel like I have noticed a definite improvement in my level of daily fatigue, overall mood, and emotional resiliency. It is as if a fog has been lifted off of me. I look forward to continuing my work with Connie and continued improvement in my health. Dr. Connie has also been an enormous source of emotional support during this journey and I can't thank her enough!
Gira S.
​
Connie suggested that I undergo testing for gluten sensitivity when I was experiencing unexplained GI trouble and inability to loose weight. A blood test revealed that I was sensitive to gluten and other food items. With the help of elimination diet and the detox program that Connie introduced me to helped me control my GI symptoms and that indirectly helped me gain control of my weight. The detox program was geared towards gluten sensitive people and was ideal for me. I look and feel better than I ever did. It has been almost 4 years now that I have been able to keep off the weight and stay away from gluten, and I continue to feel good. In the true sense, she will direct and educate you to transform from inside out. One can trust that Connie will not suggest something that she hasn't tried herself.
​
Chris D.
"This is what 45 should feel like for everyone. Although I've followed what is considered a generally healthy diet and exercise regimen for years, in the last 28 days I've made progress that I never thought would be possible. I would highly recommend this process to anyone looking not just for overall health, but also those looking to feel more alive and self-confident. I saw improvements everywhere - not just physically, but also in mental focus and an overall calm – almost a Zen type of experience. More specifically after 28 days, no high blood pressure, my levels of stress and anxiety were eliminated, and I no longer experienced acid reflux (eliminating the need for medications). I sleep better than I have in years, my energy has never been higher and my attitude is naturally more positive. More importantly for myself, I feel balanced both physically and mentally.
This definitively proves that what and how you eat drives your overall mood and performance. Dr. Connie is one of the best people I have encountered regarding overall health and wellness. Not only has she helped me to overcome years of physical injuries, but I can honestly say that I feel like I'm in my 20s. Even after the 28 days I continue to feel my best and see improvements.
If you are on the fence about whether or not to do this program, go for it. You'll not only be healthier and feel better at the end of the program, but the knowledge and experience you will gain along the way will help you for the rest of your life. You'll get so much more out vs. what you'll be required to put in. It's only 28 days – that's just a few minutes compared to years of long term benefits. "
Holly C.
Dr. Connie gave me my life back in 28 days! Just a few weeks ago, I arrived at the Alkaline Wellness Center a COMPLETE MESS! I was suffering from Rheumatoid Arthritis, Bursitis, Osteoarthritis, SI Joint dysfunction, fatigue, and depression. I was taking Prednisone, Methotrexate and a host of other drugs that just made me feel awful. At that point, I struggled to get out of bed, get up from a chair, get out of a car, and walk up the stairs. I hurt MOST of the time. 28 DAYS LATER - I feel AMAZING and I lost weight too. (People say I look better too!) Although I still deal with pain and stiffness it is much better. Connie helped me (and still helps me) with a combination of Dry Needling, Physical Therapy, Nutritional Therapy, and most importantly, Emotional Support. Since Dr. Connie also suffers from an autoimmune disease (Lupus), I know that she is one of the few persons that can truly understand what I am going through. Thank you Connie from the bottom of my heart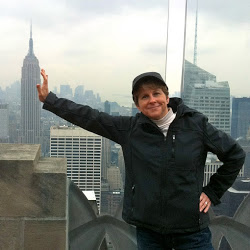 Allison J.
"Having consulted two orthopedists and a traditional physical therapist (with whom I did 25+ sessions), I had begun to believe that I would just have to live with chronic hip pain. A friend recommended I see Dr. Connie, and after a very few PT and dry needling sessions, my pain was gone. Further, she taught me how to maintain my wellness. I'm a believer." - Allison Miller Johnson
​​I am so very grateful God directed me to Connie and her wonderful staff and for such an amazing place as Novo Total Fitness. All these years I was trying to "build a house" with a glue gun. Now, Dr. Connie and her staff have given me the tools to actually get it done and make it last! I lost pounds that I needed to lose and was able to avoid diabetic medications, my doctors were shocked....

Ginny C
Diane H.
Came to Dr. Connie about 3 weeks ago. After suffering for over a year with low back pain, severe tailbone pain, numbness & tingling & stiffness in hands, arms legs and feet. Had been to an ortho doctor, rheumatologist, 3 chiropractors, and a good physical therapist all to getting progressively worse. Took a chance after finding Connie on the web because she works on pelvic/tailbone problems. After 3 weeks I feel like I can get my life back. She is addressing all of my problems one at a time. She is professional, knowledgeable, respectful and thorough. I have resisted drugs for these problems and did not want a band aid fix. I have always been healthy and active and did not want to be an old lady hooked on pain killers. Some things Connie had to do to help me were uncomfortable and personal but she is so great in helping one feel comfortable and relaxed. She is dedicated to helping through drug free, strengthening exercises and many varied techniques. What a pleasure it is to feel almost normal again. Must add that I have complication of going through Lyme Disease treatment at the same time because it is hard to differentiate some symptoms.
Lindsay C.
​First pregnancies are scary enough; but when your body isn't handled properly during delivery it can leave traumatic long lasting effects. I came to Dr Connie less than a week ago in agony from tilted hips and lateral spine damaged from a split pelvis during delivery. I was broken both mentally and physically. She listened, consoled, and evaluated me with kindness and a fine tooth comb. I left and spent the entire weekend 100% pain free chasing our toddler around. I felt human again for the first time in 3 years after her adjustment and dry needling. I feel even better today after my second consultation. Dr Connie has started physical therapy, and is preparing me for nutritional & supplemental support to get myself healthy in every way possible. I cannot sing her praises enough. I am hopeful and forever grateful for her help. Chronic pain is scary, isolating, and exhausting. You won't regret seeing her!
​​Every pregnancy is wonderful, but the side effects aren't always... But Dr. Connie really helps! The pain is less, I can do things I could not do! It will be a long path since I am in my second trimester, but I am sure Dr. Connie and her team will be guiding me every step and that it will be a great final, painless result!
Marije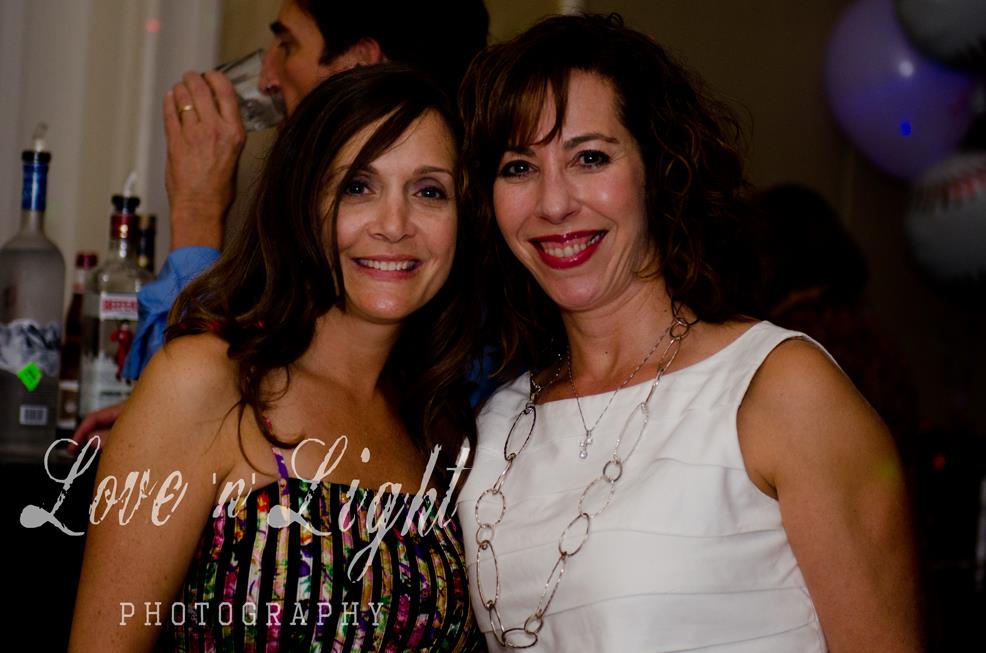 Jodi R
​
"I began seeing Dr. Connie for an embarrassing problem- pelvic floor dysfunction. From the moment I met Connie, she made me feel comfortable and at ease. I chose Connie for her multi-faceted approach to treating patients. I have benefited tremendously from her dry needling and her advice on healthier eating. She is wealth of knowledge, a trusted advisor, a fantastic PT and I now also call her my friend". - Jodi R
​I came to Dr. Connie with a substantial lower back strain. I am an avid yogi and very active person so being in so much pain and having it effect my ability to be active was very hard for me. Dr. Connie performed the dry needling technique on my back and I immediately felt relief. Within 1 week I was totally pain free and back to my active yoga practice. Dr. Connie also encouraged me to start doing Pilates regularly to strengthen my core to protect my lower back. She worked with me on the reformer apparatus in her office on how to properly engage the core to strengthen the very deep muscles in my belly. I highly recommend Dr. Connie to anyone needing physical therapy.
Beth F. Yoga Instructor
Ann H.
​What a difference two weeks with Dr Connie and her great staff have made. The foot swelling and pain are almost gone.
My name is Joseph and I began my Alkaline Detox just under 2 months ago. I am amazed at the results. I came to Alkaline Wellness due to my chronic fatigue, lack of libido, musculoskeletal pain, high cholesterol, pre-diabetes, hypertension, and anxiety. I am a father of two, and when I got home from work, I used to just lay on the sofa and go to bed because I was so tired.
After the detox, I am down 25 pounds. I lost 4 inches in my waist and I went from a size 36 to a size 34. All my labs are normal. Normal cholesterol, no diabetes risk, no hypertension, and most importantly, I have so much energy after I get home from work, I am now able to play with my kids. I am full of smiles because I feel like a new happy man! My libido is back as well. What is most impressive to me is that I no longer crave the bad stuff I was putting into my body. High sugar foods, fast food, junk food, and cigarettes are no longer enticing to me. In fact, my body refuses it, as I feel sick when I eat it. My bowels are regular now and my stomach discomfort is completely gone. I am utterly shocked at the benefits! My colleagues and friends are asking what I have done, and I am telling everyone that I found the Alkaline Solution!​
Joseph L.

​​
Dr. Connie is highly professional and she has passion for her profession and a genuine interest in her patients. She is very knowledgeable in her field. Connie has helped me regain mobility when I was almost unable to walk due to the Ehlers-Danlos syndrome. She takes time to speak with her patients to identify the real issues. She listens to what is wrong and then evaluates the symptoms. Wonderful, caring, and straight to the problem, this is Dr. Connie. She is very health conscious, and tries everything within her power to get to the solution to the problems you are experiencing. She knows each individual is different, and handles things in a different manner."

Joanne A
Katie T.
​One month ago I had to 'hang' on to my husband's arm as we walked 100 yards from the parking garage into the Cobb Energy Ctr. My kids would tease me when I got up rom a chair...'Mom, better put your legs on.' And, I was planning to ask my oncologist for a handicap sticker for my car... Then came Alkaline Wellness Center.
To Dr. Connie Jeon & Barbara & Kim I thank you. Every time I leave your office, not just walking but... I am dog-walking, moon-walking, I can strut, stroll, and stride all at the same time. Life is good and Alkaline Physical Therapy is GREAT. I can't wait to go back!​
Love, love APT!! Went for 1st time yesterday for treatment and can't wait to go back! I could barely move when I went and today I'm walking up and down stairs like 'normal' people do! Dr. Connie is great!!
Cheryl H.
Dennie R.
​I have gone to Dr. Connie for various problems over several years time. The most amazing is the relief she gave me for severe abdominal pain, due to adhesions. Surgeons don't care how much pain you are in, until the bowels become totally blocked. 'You'll just have to learn to deal with the pain,' they said. I bet they wouldn't be saying that if they were the ones bent double in pain so bad they couldn't walk. But I digress...
Dr. Connie said she could fix it. I trusted her because of other treatments, but I was still a bit skeptical. Silly me. The treatment is painful, but not nearly as bad as the constant pain caused by the adhesions. But once the treatment is over... well the pain goes down, WAY DOWN and everything moves along the way nature intended. I have to go in every so often for a treatment but no big deal. Dr. Connie treats you, all of you. You have to tell her every little or big issue, so she can determine the treatment plan. But if you do that, you won't be disappointed. ​
​Dr. Connie at Alkaline Wellness Center is one of those hard to find practitioners who truly understands the nature of overall holistic health. I found AWC several months ago after years of trying one practitioner after another after another with zero answers to why I was in so much pain. I had been experiencing pinching, achy right side pain in my small intestine and had seen a GI every couple of months just to have her run major tests and tell me that everything looked normal, yet I was still in pain. The GI would prescribe drugs that didn't help. Dr. Connie told me I shouldn't have to be on pharmaceuticals and that she could help me. Amazingly, after years of chronic pain every day that was wreaking havoc on my daily life, I am happy to say that after just a few treatments just once a week and a 28 day detox that dramatically reduced inflammation throughout my body I am totally pain free and have been for two months. Dr. Connie used dry needling, cranio sacral release, Pilates strengthening of surrounding muscles that had been weakened by the inflammation and pain, and hot yoga. I highly, highly recommend Alkaline Wellness Center.
Dhari R.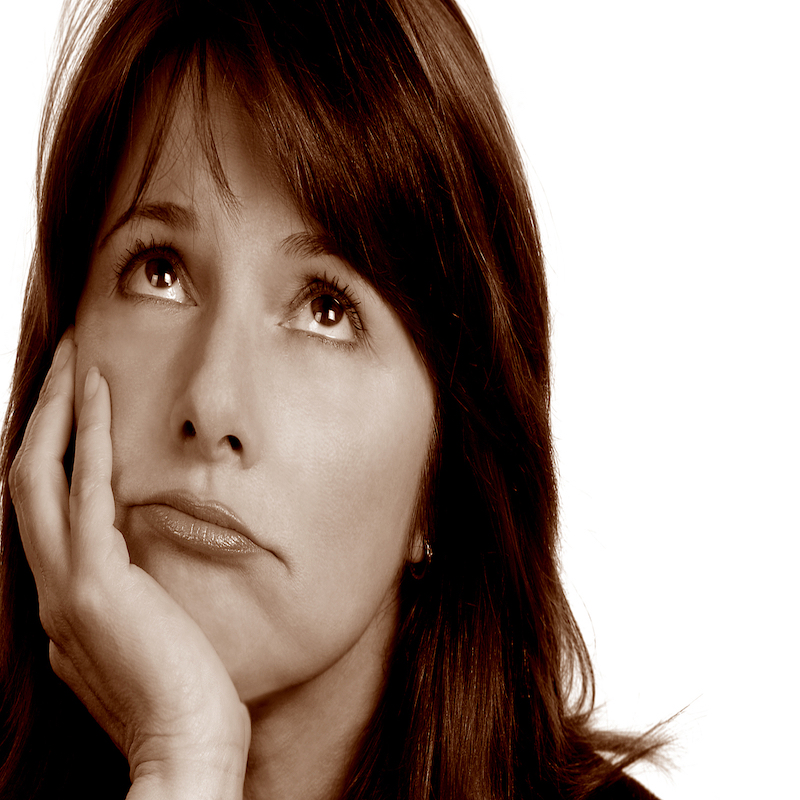 Susan F.
When I first arrived, I had severe sciatica where everything I did was very panful. Sitting, driving and everyday activities were painful. Dr. Connie explained everything in a way I could understand and after 1st session, my condition improved dramatically. I was able to do everyday routines again. The exercises that she has given me to do have helped strengthen my core and help me get back to a regular exercise routine. I am forever grateful!​
​My whole life I have had to improvise, adapt, and overcome physical barriers. A few weeks ago, the muscles in my back and buttocks were tensing up. I could not sit, stand, or move functionally. After receiving dry needling therapy from Dr. Connie, I can move in a way I have not moved in months. Sewing is my passion, and I can now sit and sew again. I have substantially less pain and my body moves better now. Thank you Dr. Connie for your help!
Julia N.
Tammy M.
Connie is the best. Most caring & knowledgeable, professional physical therapist & yogi you'll ever meet!
I started going to Dr. Connie for numbness down my arm due to a disc issue in my neck. And, for a chronic winged scapula. After 3 dry needling session my numbness is gone and my scapula popping is getting under control. Every visit I notice improvements. Dr. Connie is kind, caring and truly wants me to function and feel better. I also completed the full metabolic detox after feeling so tired and run down and I am happy to report that I've lost 10 lbs, have more energy, and happy. All without taking medications and hormone replacements.
Lisa G.
Betty Klaut
​
My experience with Connie has been totally happy and successful. Since I found Dr. Connie and all those who keep her my life has been totally changed. My pain is remarkably less than I was before. The exercises and soft tissue work has absolutely given me more mobility and helped my posture. Problems in my knee has been addressed and I'm able to go up and down the steps much more easily. Pain in my knee is so much less.
Jeannie S.
I am so happy I found Dr. Connie. She's who I trust in getting my body right, without medications. She listens and connects the dots in all my symptoms and not only does she figure out the best holistic solutions, but she helps me to understand my issues. I've gone to three different functional medical doctors and multiple family and internal medical doctors and I trust Dr. Connie to make sense of all my symptoms. She really listens and cares about my well being and respects me as a person. She truly understands the limits of the medical system and strives to build a relationship with me as a patient in getting me well and helping me stay well. After 6 dry needle sessions (2 weeks) my pain was gone. Normally my type of injury would have involved about 12 weeks of intense neuromuscular therapy. This was the fastest recovery that I've experienced in 20 years of active sports that have included minor (sprains) to major (surgical) injuries. The staff here is professional, experienced and a pleasure to work with. More importantly they don't just treat the specific symptom or injury; they treat from an overall perspective to get to the root cause and help prevent issues from occurring in the first place. I would highly recommend them.
​I came to Dr. Connie for rehabilitation after a hard fall. I was in search of dry needling because traditional manual therapy alone was proving not to be effective for my condition. In layman terms, dry needling fatigues the muscle. A needle in inserted into your muscle and you feel a twitching sensation that releases the muscle. The amount of pressure that it relieves is unbelievable. I have learned to relax my muscles and breathe better, which are things I could not do before. The amount of progress I have made from these dry needling treatments is incredible, and I would recommend Dr. Connie to anyone!
Herb G,
Sung H. K.
Just a few words of profound appreciation and compliment to your wonderful wellness programs. My wife has been to a number of physical therapy programs before, but yours is clearly the most impressive of them all. Beyond sheer professional competence in diagnostic and therapeutic judgement and practice, you were very kind and caring with a positive and encouraging attitude towards the patient as well as the care-giving husband. You were truly great! Thank you again.